Bluebells mini sessions 2018
Limited Spaces Remaining!
Details
The Details
We are visited by the glorious woodland bluebells in Cardiff each year for ONLY 2 - 3 weeks. I have been up to the woods this week, they are out and they are the best I've ever seen them!! 
Simply gorgeous.

Don't miss out on this opportunity for child/ family photo sessions set in this magical location...it really is crazy beautiful. 
All family members are welcome, young and old. Up to five per group (although one or two subjects per photograph works best).
 Sessions last 30 minutes. 
Be creative with outfits...pirates...ballerinas...super heroes....fairy wings...hats...dungarees...waistcoats The bluebell sessions aren't just for girls! Boys look ace in the flowers too.
Be prepared for a little bit of walking on uneven ground to find a spot that suits.
WHAT YOU GET
£150 includes THREE (10" x 8") stunning photographic art prints and a super cool custom digital gallery in the form of a mobile/tablet app. 
£250 includes TEN digital files on a USB memory stick, FIVE (5 x 7") prints & smartphone gallery app.
*other options available on request
Saturday 21st April - 7th May 2018 at Wenallt Woods in Cardiff
All sessions booked will be subject to changeable weather. If it is dry we are good to go! 
If it rains on the day you will be notified as early as possible to re-arrange.
Book & Schedule
About the Location
Wenallt Woods / Coed-y-Wenallt
Wenallt Rd, Cardiff, CF14 6TQ

//goo.gl/maps/Pe4TjDXSrpq
Wenallt Rd,  Cardiff, CF14 6TQ

Please meet Mary in the car park at the above address. Make sure you are on time!
About the Photographer
Mary's time at Falmouth Art School and Newport Film School followed by years spent performing and recording in the 90's Indie band Derrero informs her photographic work now.

She lends a slightly pop/punk edge to her family & kids studio photo sessions using bold colour and a candid style to pack a punch. Mary also loves location shoots especially harnessing the power of Spring flowers to create beautiful surroundings for family portraiture.
Mary aims to make her sessions as relaxed and informal as possible to get the absolute best out of her clients
and has limitless patience to work with her clients until she has the shots she wants.
A Selection Of My Bluebell Sessions
click/tap to view bigger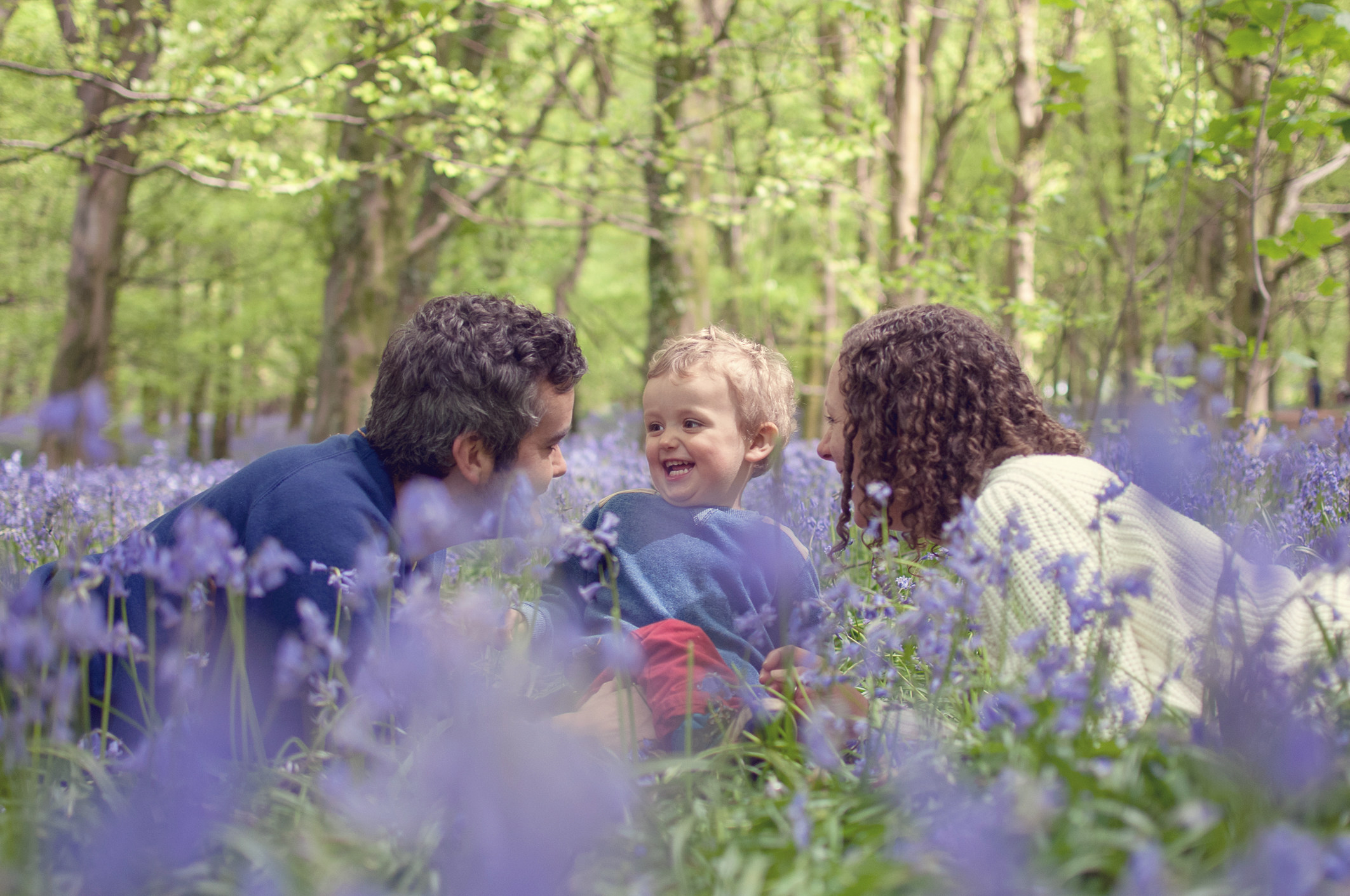 Products & Gifts
In addition to your included Custom Mobile App, there will be a variety of print options on display for you to add to your order.
Custom Mobile App
Share and view the images from your shoot selection on this custom digital gallery that saves to your smart phone or tablet to have with you always
Prints
From your Custom Mobile App you can navigate to the print ordering site with the touch of one button and order prints directly to your door. You can also download your  Hi-Res retouched images from the print site.
bluebell SESSIONS
Reserve your spot today for £50. Book online. Instantly.
Click the button below to view available spots, and to book your time slots.
Book & Schedule